Shoes from across the centuries will be under the spotlight at a new exhibition taking place in Leicester – a city which has a rich history in the shoemaking industry.
The event, entitled "Out of the Stores: SHOES", will bring together some of the extraordinary and often beautiful shoe fashions from over the last four hundred years.
Exhibits will include a shoe from 1570, shoes worn to raise the wearer above the dirty pavements of the 1800s, evocative stiletto-heeled court shoes from the 1960 and impressive platform shoes from the 1970s. Visitors can also learn how a button hook helped fasten tiny boot buttons in Victorian England.
It all takes place at Newarke Houses Museum, Leicester, from Saturday, September 30 until Sunday, January 14.
Shoemaking was a major industry in Leicester by the 1870s. The exhibition celebrates Leicester's shoemaking heritage with shoes, catalogues, photographs and advertising from many local firms and brands, including Liberty by Lennard Bros Ltd, Gypsy Queen by Wilkes Bros & Co, Freeman, Hardy and Willis and Pax women's shoes by S Rowsell & Co Ltd.
The variety of shoes on display illustrate the many different reasons behind the choice of shoes and their role in celebrating special life events and major milestones. Shoes in this section include wedding shoes, first shoes, baby shoes, Land Army shoes, slippers and shoes decorated with Leicester City FC badges and insignia to celebrate LCFC winning the Premiership in 2016.
The exhibition also examines the numerous shoe superstitions, including never putting new shoes on a table and discussing which shoe should really be put on first.
It will also explore the practise of concealing shoes, where shoes have been deliberately hidden in buildings for no obvious practical purpose and no intention of retrieval. There are many reasons put forward, including they are protecting the house or for bring good luck.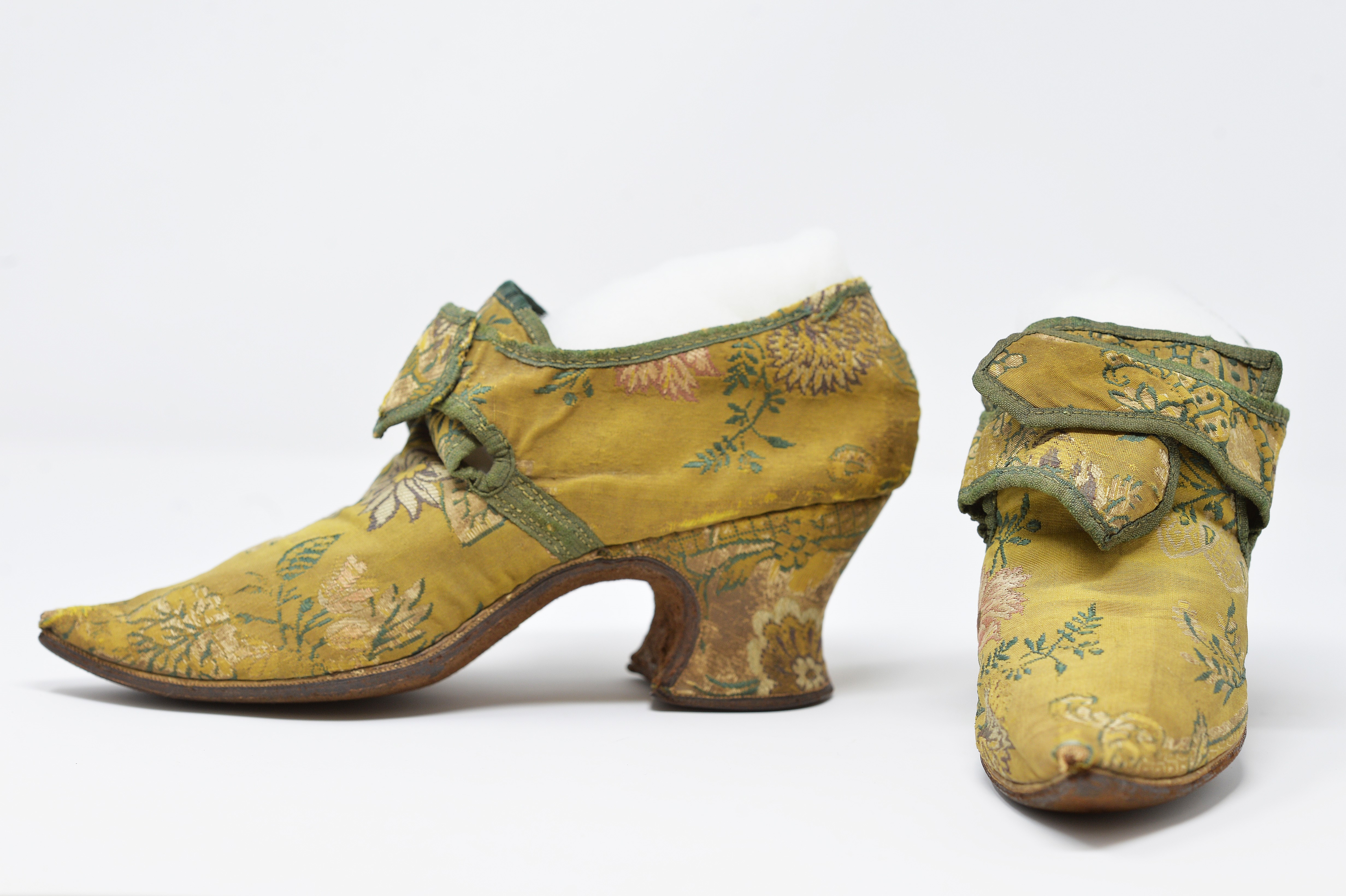 Leicester deputy city mayor for climate, economy and culture, Cllr Adam Clarke, said: "Leicester has a rich heritage in terms of hosiery and shoemaking industries, and this delightful exhibition looks at some of the wonderful and unusual shoes and items which form part of that history."